Bowen Therapy Benefits
Bowen Therapy is used all over the world to encourage the body to heal itself. During a treatment of Bowen Therapy, 'moves' are performed using thumbs and fingers applying gentle pressure. The moves are sequenced together into 'procedures' which in turn makes the treatment work on a deep, dynamic and often profound level. This non-invasive technique stimulates the neuro-muscular physiology with the aim of balancing and stimulating the body's energy flows and encouraging self-healing.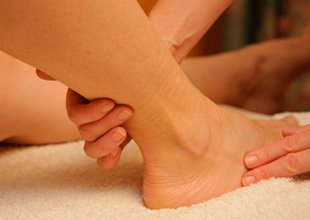 Bowen is a great therapy for most people including sports people, athletes, gymnasts, dancers, for the very old to the newborn baby, people who work in an office, for labourers, before/during and after pregnancy, pre and post surgery, for the terminally ill, for rest and relaxation, or for people with degenerative disease's.
Full list of conditions that Bowen can help to alleviate the symptoms of »
Bowen Benefits
Pain relief
Reduced stress
Enhanced mobility
Improved energy level
More efficient immune system
Improved circulation
Lymphatic drainage
Repetitive strain injuries solution
Headaches and migraine relief
Bowen Therapy Testimonials
"The Bowen Technique is a method which has achieved good results with musculoskeletal conditions, what is clear is that it really works." - Susan Clarke, Grazia Magazine.
"A straight-forward, no-nonsense remedial therapy that is non-intrusive, gentle and very effective" - Jane Alexander, The Daily Mail.
Bowen Therapy Benefit Case Study
See our Case Studies section to hear about the benefits our clients have enjoyed as a result from their Bowen treatment sessions.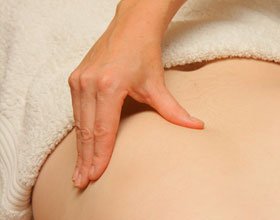 Mrs C had had crippling arthritis for over 10 years, whereby she went to bed in agony and woke up unable to move and still in excrutiating pain. She was on a high dose of very strong pain-killers only ...
Mr H had worked for the same company doing warehouse work for 20 years, he'd been fit and healthy during most of that time. Then he was unfortunately made redundant so he changed jobs to another ...
Contact Feel Bowen
To book a treatment or enquire about what Feel Bowen can do for you Contact Us today on 07721 920 372 or fill in our Online Enquiry Form.
Other Bowen Treatments
Bowen Treatments can help alleviate the symptoms of a number of other conditions such as detox, whiplash, arthritis and many more. Click here to view our full list of Bowen Treatments.