Infertility
Bowen is a great therapy for most people including sports people, athletes, gymnasts, dancers, for the very old to the newborn baby, people who work in an office, for labourers, before/during and after pregnancy, pre and post surgery, for the terminally ill, for rest and relaxation, or for people with degenerative disease's.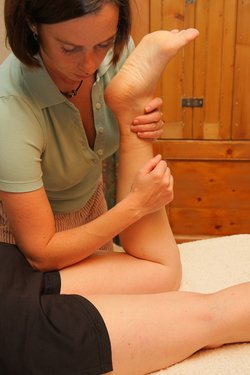 Reports have suggested that Bowen Therapy has been successful for Infertility (male or female). In 2001 The Guardian reported that trials in UK, Australia and New Zealand showed remarkable success rates.
The Bowen Technique rebalances soft tissue – muscle, fascia, ligament and tendon, and energises the circulation and lymph, and brings balance to the nervous system so that the body can perform to the maximum of its ability.
Bowen therapy can also be used before your Pregnancy to help the body adjust to the hormonal changes that affect joint stability, and to help with back pain, sciatica, morning sickness, difficulty sleeping, stress. It is also popular during and after labour to help the pelvis and back rebalance, and assisting with the hormonal change (headaches, stress and joint stability).